Pinellas Park kids karate Classes
Beginner kids karate Classes Enrolling In January

Rewarding Kids with Confidence!
Are you looking for a martial arts program that can help your child flourish in a positive, confident, well disciplined way?
At Bushido Martial Arts Academy in Pinellas Park, your child will enjoy a fun, fast-paced program based on the traditional teachings of Karate with an exciting blend of modern day Jiu-Jitsu and weapons training.
Our kids karate class includes:
With a heavy focus on "Character Development" your child will soon master the art of self-discipline, self-confidence, respect, teamwork, fitness and fun!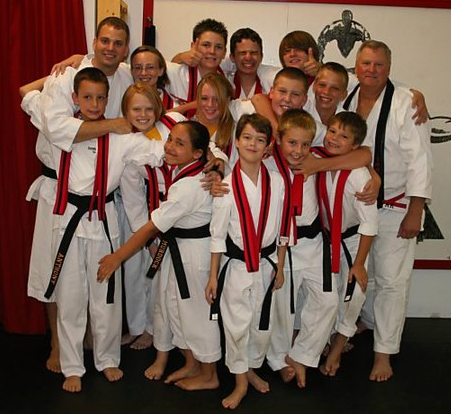 Martial arts are about than teaching children to punch and kick. In addition to the fundamentals of karate, we also teach our younger students about responsibility, honesty and respect through our S.T.A.R. Program. Plus they understand the importance of a positive manner, mental growth and physical health.
We have two age-appropriate karate classes to choose from:
Best of all, because we know how intimidating trying something new can be, we provide a private karate lesson to make your child comfortable. Taught by one of our top instructors, your child will be able to experience our teaching methods and see whether martial arts is something they will enjoy.
If you live in Pinellas Park or near St Petersburg, Seminole, Largo and Clearwater we invite you to find out more about our excellent kids karate classes. Just fill in the box on the right to get information sent immediately to your inbox
Benefits of Pinellas Park kids karate
Practical self defense techniques
Upbeat, high-energy drills
Fun punch, kick and jab combinations
Coordination-enhancing games
Academic achievement goals
Safety and protection skills
Lil' Champions (ages 4 to 6)
Junior Achievers (ages 7 to 12)
kids karate Program Age Groups
From Age 4 To 6 (Lil' Champions)
From Age 7 To 12 (Junior Achievers )