Kids Karate
Taught by one of our top instructors, your child will be able to experience our teaching methods and see whether martial arts is something they will enjoy.
Read More
Adult Martial Arts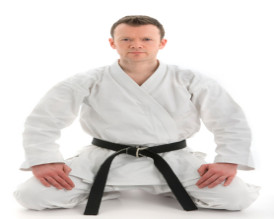 Here you'll enjoy a very traditional style of martial arts taught with the best modern day techniques and a mixture of contemporary Jiu-Jitsu and weapons training.
Read More
Beginner Classes Enrolling Now! Kid's Karate in Pinellas Park Teaches Discipline & Self Confidence!
Experience the Best Karate School In Pinellas Park!
See results in no time! We are conveniently located near Seminole, Largo, Highpoint, Kenneth City, or Pinellas Park, Florida. If you want to get in shape and learn real Kids Karate, Krav Maga and Adult Martial Arts then Rick Hall's Bushido Karate Academy is the perfect place for you!
Latest News